Here are a few pictures I have of my precious baby (Baby C), Martha Renee...
My precious baby was in serious distress when I was finally told of the situation. When my husband and I arrived we were told she has slipped away and the doctors had resuscitated her so we could say
The doctors told us she was heavily sedated. As I was talking to her and stroking her arm I saw one of her eyes open. I took it as a sign that she knew I was there. I sat in my wheel chair and I wanted to get closer to her but she was in her NICU bed. The doctor saw what was going on and said the nurses should take all the wires off of her. They left the ventilator in but removed everything else so I could hold her.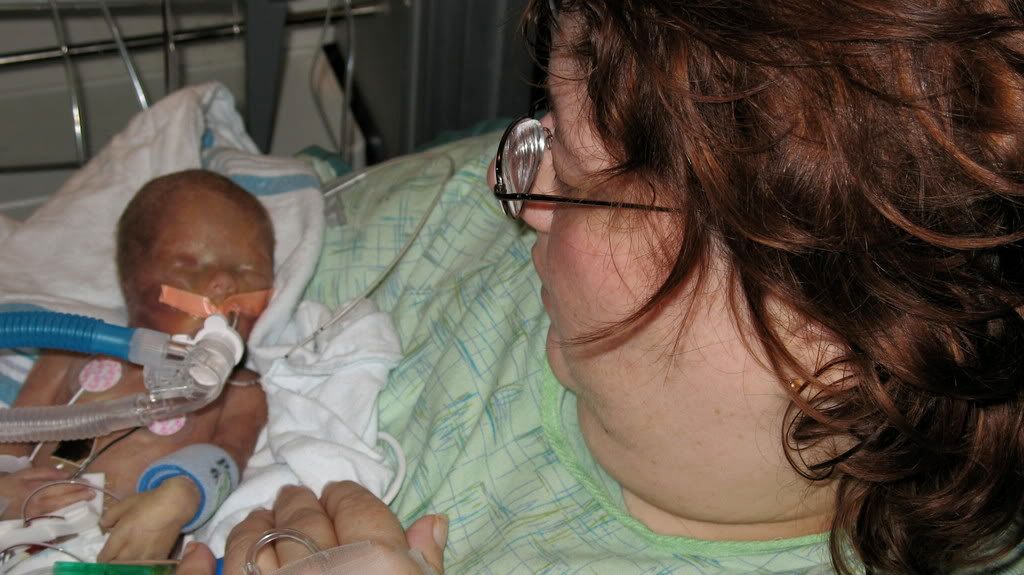 For about 40 minutes I got to hold my precious baby as I watched the oxygen levels slowly drop. It was so hard to hold her in my arms knowing her life was slipping away. I wanted to scream at the doctors to fix her but I knew it was not possible. The pain is unimaginable to lose a child like this. So many thoughts were running through my head. The loss of her sibling getting to know her and play with her. That my daughter Margaret would now be the only sister to compete with two boys. That I would lose my tea and make-up play dates. There would be no picture of her first day in Kindergarten, there would be no friends coming over to the house asking to play with her, no boyfriend, future husband, or children. I had envisioned this whole life for her and she would get to experience none of it. It makes me weep, even now, thinking of it.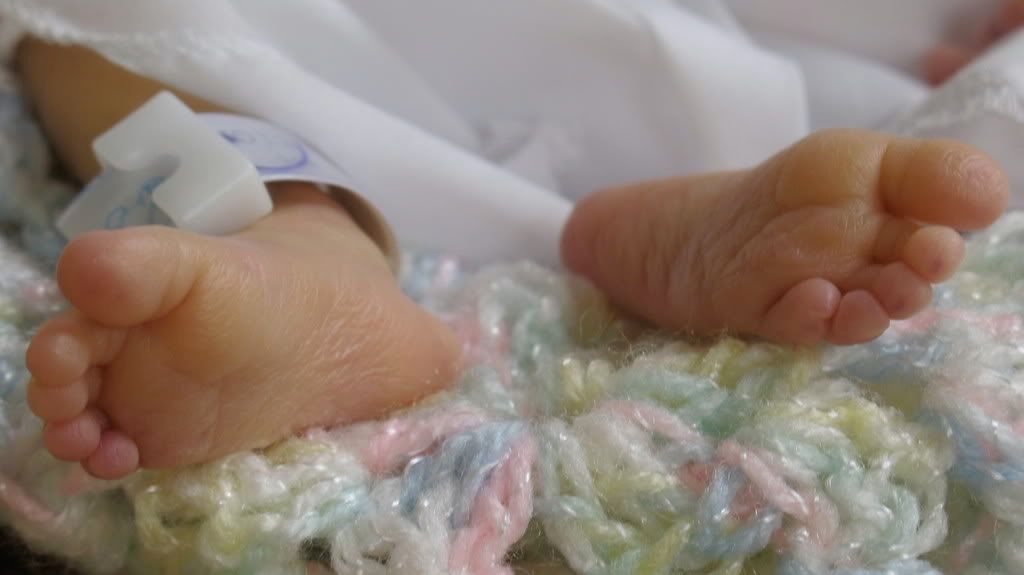 When you left you took a piece of my heart. On the day I am united with you my heart will be whole once again.
___________________________ ** GRAPHIC PICTURES**_____________________________
Here is another picture of my little baby but it was taken after she passed away.